Witt's Tree Service
738 Front Street
Catasauqua, PA 18032
(610) 266-0885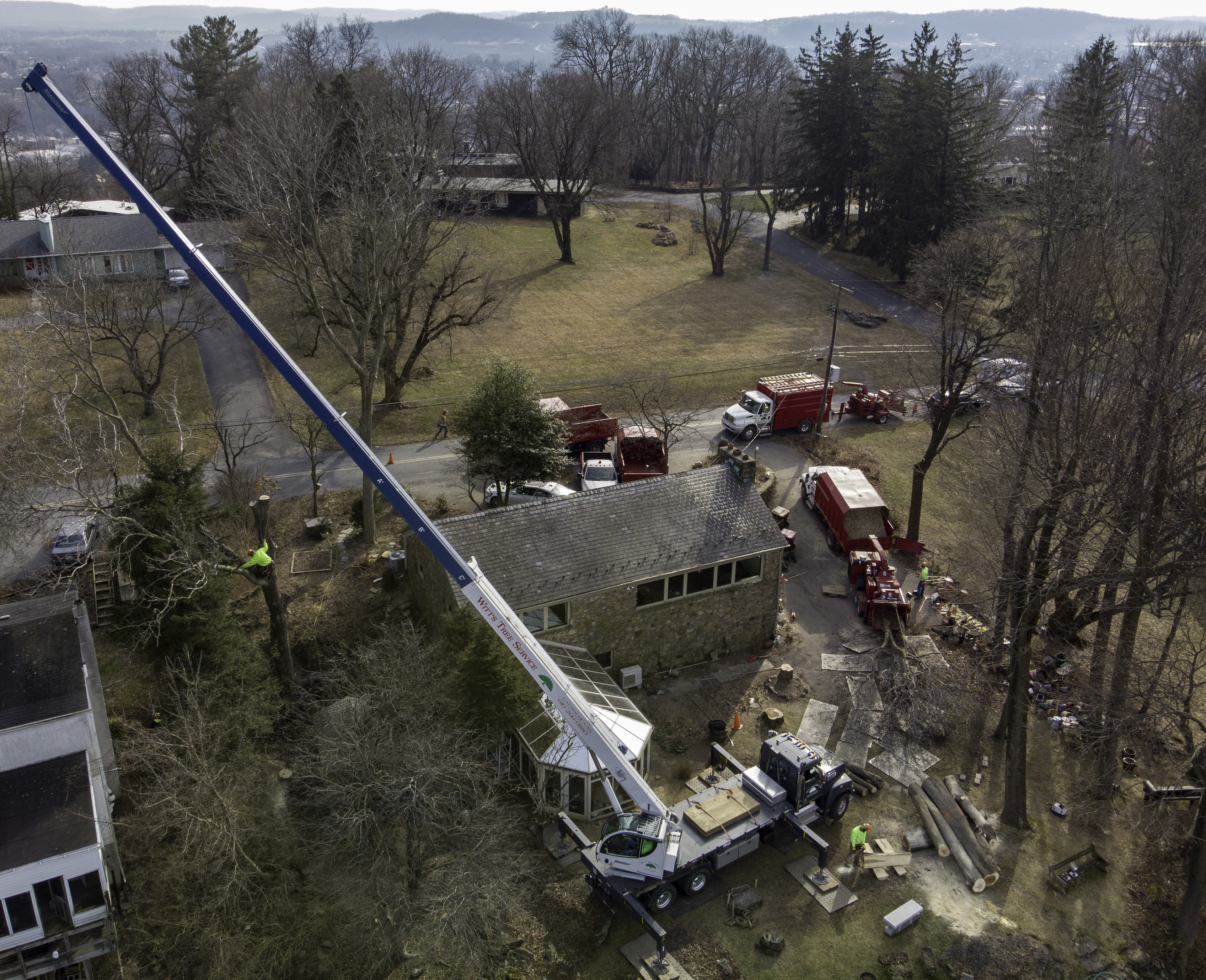 Free Estimates
All pricing for the cost of tree work is completely free. We will leave a proposal with you, allowing you to decide later if you want to go ahead with the work.
You don't even need to be home for us to price the work or conduct the work itself, allowing you to maintain your busy lifestyle.
Tree Removal
We are able to accommodate trees of all sizes with fair pricing. In order to protect your property and our workers, we facilitate our work with cranes, bucket trucks and ground mats for ground protection as needed.
Stump Grinding
Using our stump grinders we are able to quickly and efficiently grind out stumps along with their mounds and surface roots, allowing for tree replants.
By working with PA 1 Call, we avoid damage to any underground pipes or lines.
Tree Pruning, Elevation and Clean-out
Proper pruning and removal of dead, weakened, or diseased branches will prolong the health of your tree and improve its appearance.
Cabling and Bracing
Installing cables between major limbs reduces strain and helps support the tree. Cabling reduces stress damage from high winds and excess ice or snow weight.
For large, weak, or split crotches, bracing is used to give direct support and reduce twisting strain on the tree.
Field mowing
Grasses and other materials up to 3" diameter can be cut as low as required.
Brush Cutting
Plant material up to 8" diameter can be shredded in place to ground level.
Lot Clearing
Clearing of trees and brush for homebuilding or additions.
Emergency Services
24/7 emergency tree removal services are also provided. An example of this is if a tree were to fall onto your home during a storm.